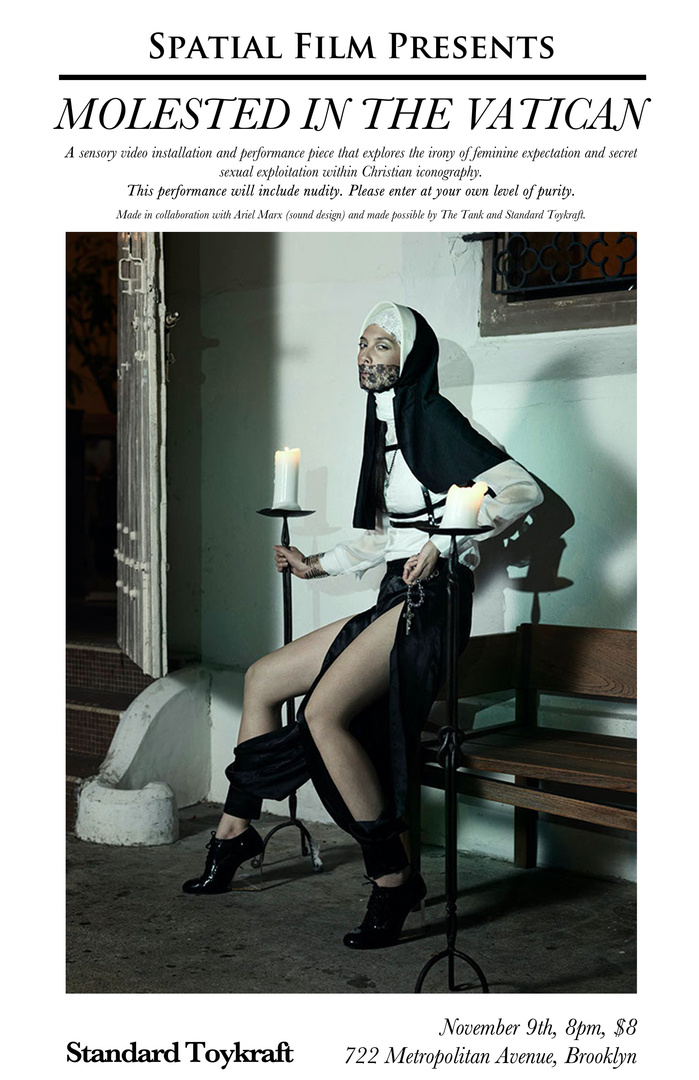 "'Molested in the Vatican' is a sensory video installation and performance piece that explores the irony of feminine expectation and secret sexual exploitation within Christian iconography."
Guests were invited by a rude and moody tour guide (played by Nessa Norich) to enter a confessional booth where they watched a small iPhone video. They were then gruffly lead into the main sanctuary, where a lady in waiting (played by Mariana Catalina) was ceremoniously attending to the space, preparing it for a ritual to come...
Soundscape design by Ariel Marx.
Shown/performed at Standard Toykraft in Brooklyn, NY and presented by The Tank as an installment of 'Spatial Film'.
Photos by Cameron Bertron